There are some great exhibitions opening this Friday – be sure to check them all out:
New Alberta Contemporaries at Esker Foundation
444, 1011 – 9th Avenue S.E.
JUNE 15 – AUGUST 29, 2012
The New Alberta Contemporaries is the inaugural exhibition for the Esker Foundation. One of its primary objectives is to celebrate the creative potential of recent fine arts graduates from all the degree granting institutions across Alberta. The 47 artists were chosen for the ability with which their practice moves across disciplines in the emerging post-disciplinary and post studio age.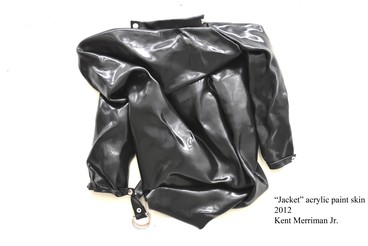 Painting 101: a solo exhibition of new work by Kent Merriman Jr, at Haight Gallery
2018 24th Avenue NW
JUNE 15 – JULY 7, 2012
Ghostown, Steven Nunoda, at Stride Gallery Main Space
1004 Macleod Trail SE
JUNE 15 – JULY 27, 2012
GHOSTOWN combines object-based work with installation, audio and video to recall and memorialize the internment of 22,000 persons of Japanese descent during the Second World War. Two hundred and twenty miniature tarpaper models in the installation refer to the cramped shacks hurriedly built by Japanese Canadian workers for their own incarceration.

Called "ghost-towns," the camps had lasting effects on the internees and their descendants. This work comments on immigrant experiences and issues of human rights, displaced populations and racism, and is intended to provide a focus for remembrance made crucial as the event passes out of living recollection.
Perpetual Passage, Nate McLeod, in the Stride Gallery Project Room
1004 Macleod Trail SE
JUNE 15 – JULY 13, 2012
NATE MCLEOD's PERPETUAL PASSAGE invites viewers into an immersive space – a space that draws one in and seems to infinitely stretch the Project Room in both directions. As the viewer moves through the space the work appears to transform, creating a dialogue between artwork, exhibition space, and viewer. Expanding upon Théophile Gautier's concept of "l'art pour l'art" (translated as "art for art's sake"), the artwork does not provide extraneous information and the viewer is left to consider this three-way dialogue and the experience of viewing the artwork.